Family and Youth Success (FAYS) Program formerly the STAR program (Services To At-Risk youth)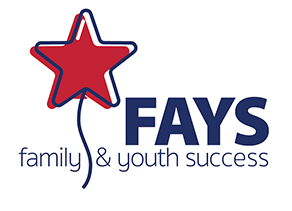 The FAYS program addresses family conflict and everyday struggles while promoting strong families and youth resilience. FAYS offers one-on-one coaching or counseling with a trained professional and group-based learning for youth and parents. FAYS also operates a 24-hour hotline for families having urgent needs.  FAYS provides services to families with children 0-17 years of age.
Services Offered to Youth and Families
Family, individual and group counseling
Crisis intervention
Education and support groups for parents and youth that include parenting skills and stress management
Referrals, resources and case management
Child abuse prevention training
SERVICES OFFERED FREE IN CHEROKEE, FREESTONE, AND ANDERSON COUNTIES
Eligibility:
Must reside in a county of service and have a child
0-5 years of age where there are no other resources.
6 to 18 years of age who is still enrolled in school.
The goals of the FAYS program:
To strengthen and stabilize families
To prevent runaway, truancy and delinquent behaviors
To help families and youth learn to resolve crisis and develop coping skills
To help parents resume and maintain parental responsibility
Program Coordinator-
Janette Maldonado- Johnson
Email: jjohnson@access-center.org
FAYS CRISIS HOTLINE 1-877-811-1289
AVAILABLE 24 HOURS 7 DAYS A WEEK
Funding for FAYS is provided by Prevention and Early Intervention, a program of the Texas Department of Family and Protective Services.
FAYS Brochure-Spanish 2020-2021